Click on a product to see details.
---
Device Version:
HW: 01 FW: 01.01:01.01
Description:
The 4 in 1 multi-sensor PST10 has PIR, door/window, temperature and light sensor for combining several functionalities in one device.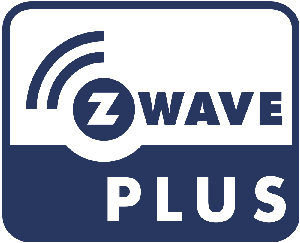 Z-Wave Plus®

Z-Wave Plus® is the latest certification standard providing a higher level of requirements than all previous certificaton programs.
Required for all products that use the Z-Wave 500 Series modules or later, Z-Wave Plus® Certification provides the highest level of device interoperability.
500 Series and Z-Wave Plus® Certification Features:

Better device range
50% longer battery life
Improved product documentation requirements to provide consumers with more information
Z-Wave Plus
Version 2
Z-Wave Plus Version 2
Products that are Z-Wave Plus Version 2 Certified 'Raise the Bar' on Interoperability Again.
Z-Wave Plus Version 2 products include Security 2 (S2) and SmartStart by default, increased range and battery life (700 Series) along with additional requirements for gateways and hubs to provide you with even more Z-Wave product interoperability options!
Enlarge