Click on a product to see details.
---
Device Version:
HW: 0 FW: ERROR
Territory:
Australia / New Zealand
Description:
The ELAN EL-SC-ZW is an easy to install Z-Wave radio that provides Z-Wave communications to the ELAN EL-SC-100 Controller family.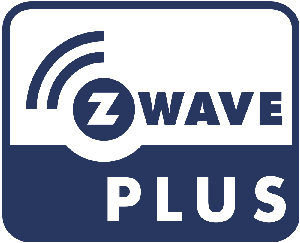 Z-Wave Plus™

Z-Wave Plus™ is the latest certification standard providing a higher level of requirements than all previous certificaton programs.
Required for all products that use the Z-Wave 500 Series modules or later, Z-Wave Plus™ Certification provides the highest level of device interoperability.
500 Series and Z-Wave Plus™ Certification Features:

Better device range
50% longer battery life
Improved product documentation requirements to provide consumers with more information
Z-Wave Plus
Version 2
Z-Wave Plus Version 2
Products that are Z-Wave Plus Version 2 Certified 'Raise the Bar' on Interoperability Again.
Z-Wave Plus Version 2 products include Security 2 (S2) and SmartStart by default, increased range and battery life (700 Series) along with additional requirements for gateways and hubs to provide you with even more Z-Wave product interoperability options!
Enlarge
Territory:
Australia / New Zealand
Description:
Schlage's TRNZMR1 Universal Remote Controller<BR/>(A/C Remote)for heat pumps/split systems operates in two ways;<BR/>1. A standard remote controller, able to operate a wide<BR/>range of brands (refer to Appendix : code list)<BR/>2. Through Z-Wave on the Schlage LiNK system, able to be<BR/>operated r
Enlarge